FREE GUIDE
How to Pay Influencers, Creators, & Brand Ambassadors: A Complete Guide
In the dynamic world of modern marketing, harnessing the influence of creators, influencers, and brand ambassadors is an invaluable strategy. To help you navigate this exciting landscape, we present to you our comprehensive guide.
🔍 What's Inside the Guide?
Types of collaborators for your brand and factors affecting compensation.
Learn about industry benchmarks and ways to pay them.
Additional considerations that may come in handy to guarantee the success of your campaigns.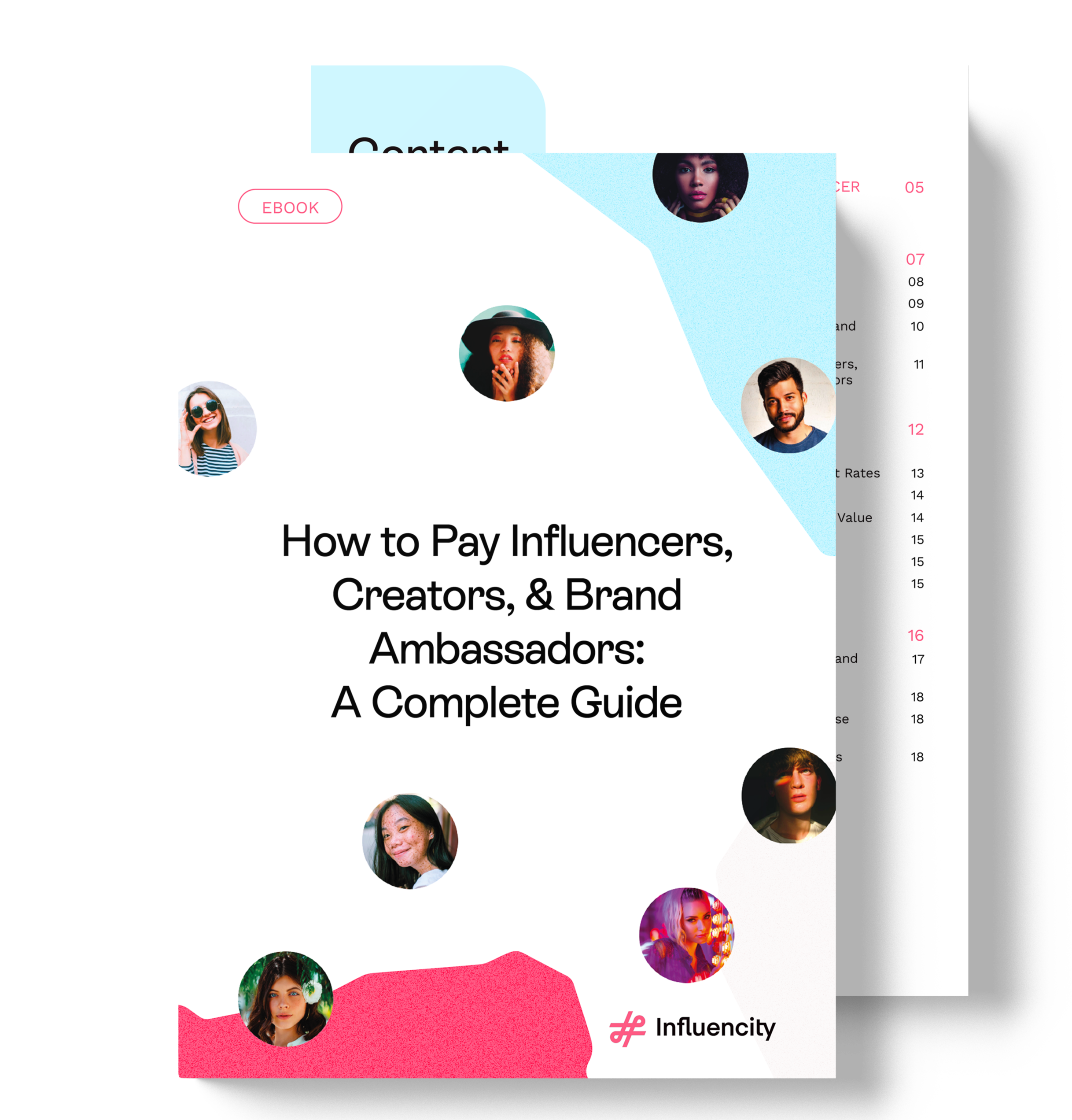 Elevate your influencer marketing game and drive unprecedented growth for your brand.
Explore a plethora of payment methods tailored to suit both your brand's preferences and influencers' needs. From flat fees to performance-based incentives, find the right approach to foster long-lasting partnerships.
The Importance of Influencer Marketing
Insights into Industry Standards
Effective Payment Methods