FREE EBOOK
10 Influencer Marketing Trends for 2024
Stay Ahead of the Curve
In a landscape that evolves faster than a trending hashtag, it's vital to stay at the forefront. Our latest ebook reveals the 10 trends that will shape 2024. Be the first to know and get ahead of the competition.
🔍 What's Inside?
Discover how to create compelling, 60-second storytelling and establish long-term ambassadorships with influencers.
Get insights into the rise of Gen-Z influencers and the immense growth of TikTok.
Unlock the secrets to boosting ROI and leveraging influencer marketing for B2B success.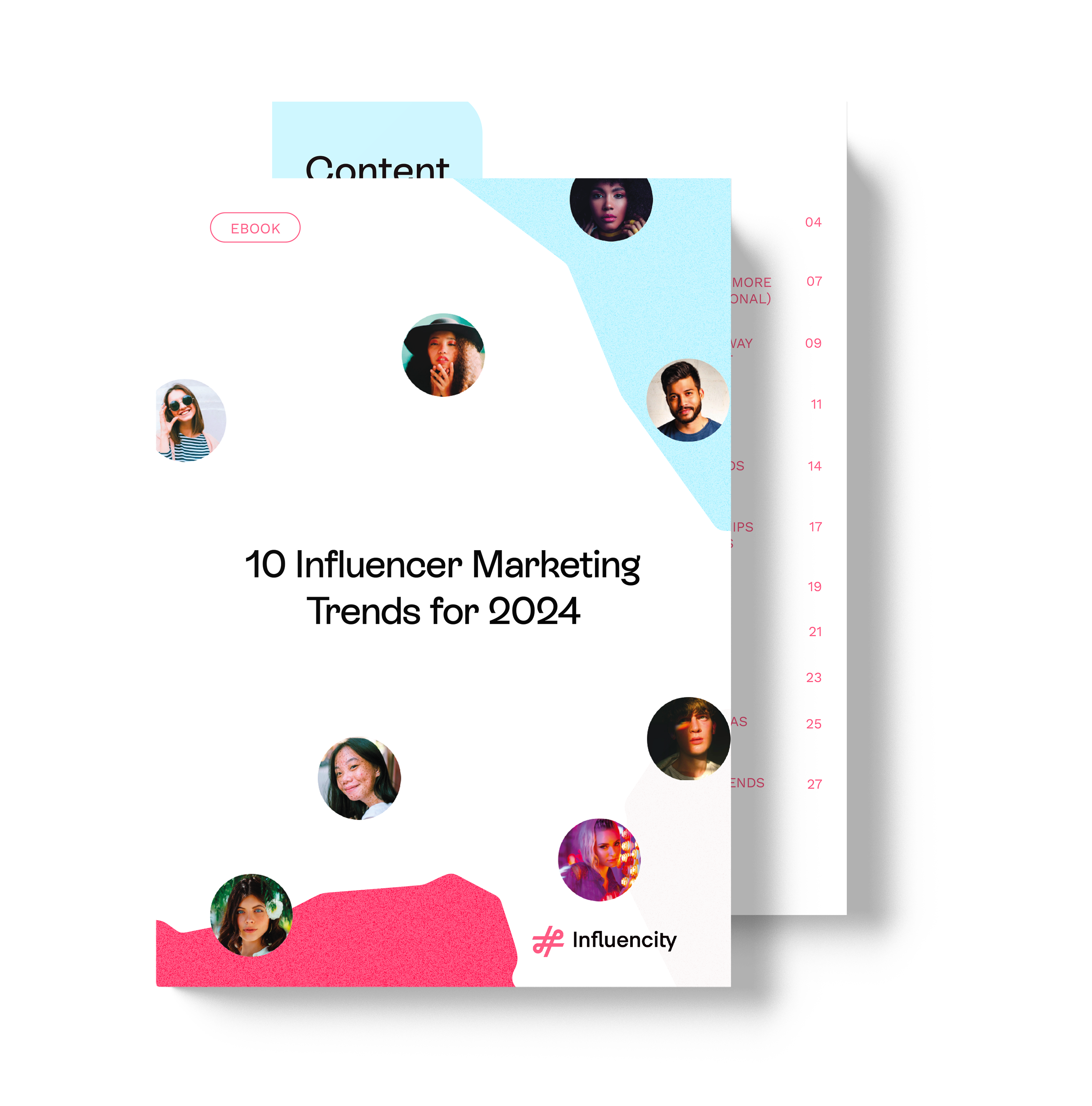 2024 Is Just Around the Corner
Are you prepared to seize the opportunities it presents? Influencer marketing is no longer a trend; it's a fundamental strategy for businesses. Our ebook is your ticket to understanding and embracing the 10 trends that will define your success in 2024
ROI-Driven Influencer Marketing
Ride the TikTok Growth Wave
Innovate with Influencer Recruitment